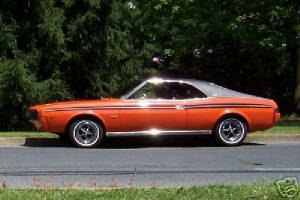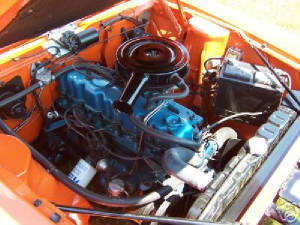 One of a few known 6 cyl. B.B.O.'s spotted on ebay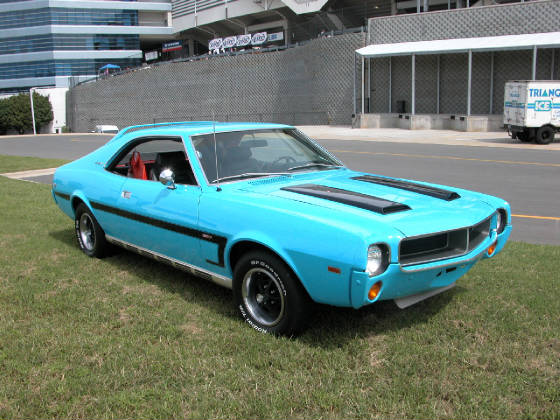 Awsome Blue 69' Jav. with Mod Pkg.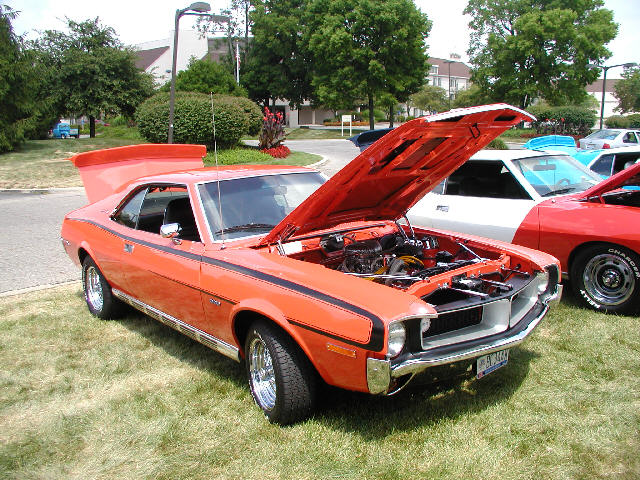 They don't get much nicer than this 70' B.B.O.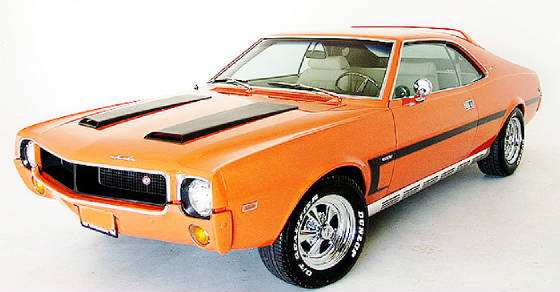 Another 69 B.B.O. seen on ebay. 390,4spd, Mod pkg. and as clean underneath as it is on top! Wish I had this one.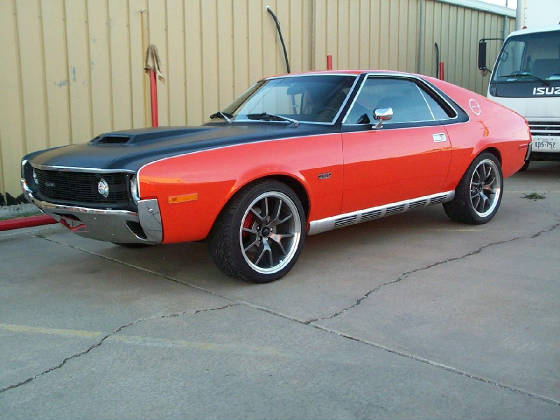 Wow...70' AMX BBO with Shadow mask and killer stance!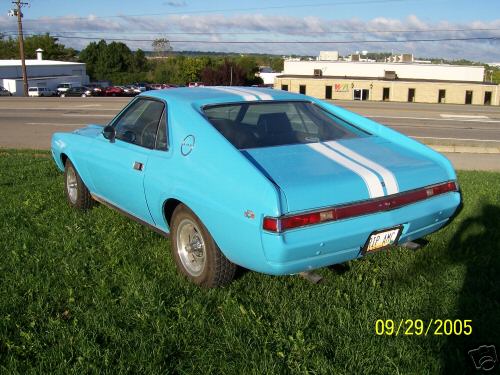 Spotted on ebay..69 Big Bad Blue..Super rare!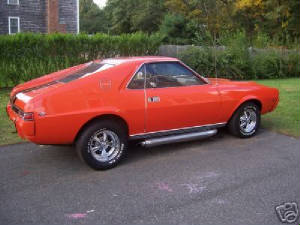 69 AMX .."Old School" style.
Another beautiful 390,4spd car.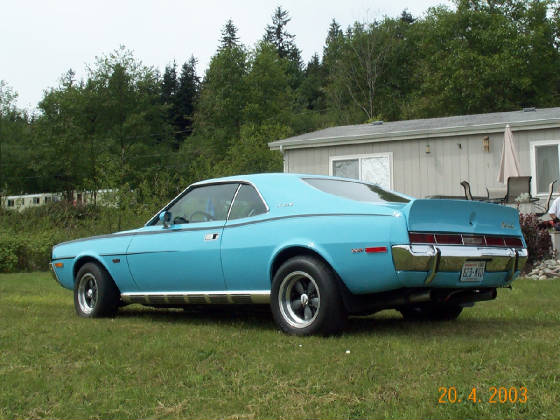 Is this rare enough?? 70' Mark Donohue in Big Bad Blue.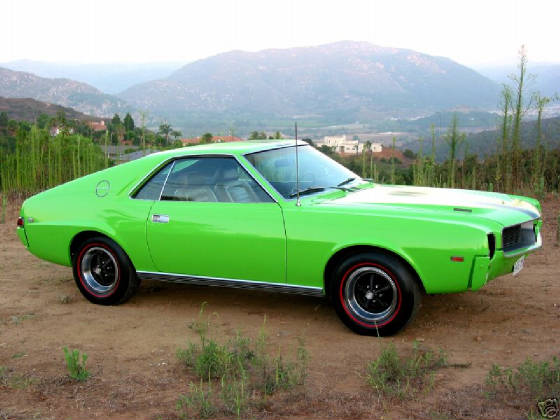 Looking fresh off the showroom floor!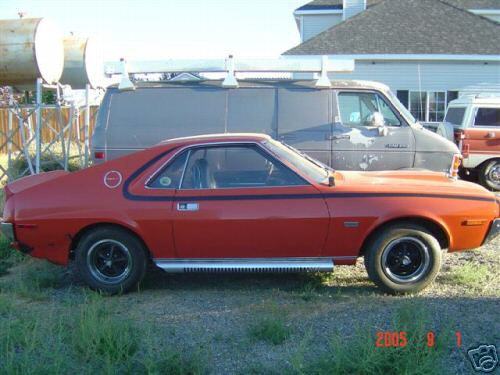 Hopefully this ebay find will get restored.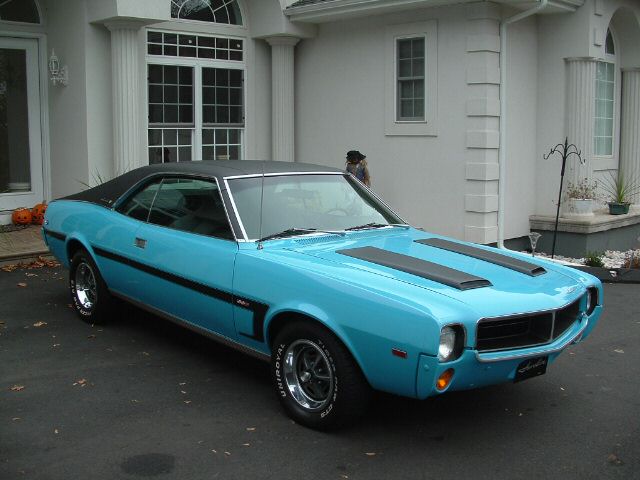 Spotted on ebay....BBB,390, gorgeous ! Think our cars are gaining value? This one sold for nearly $20k!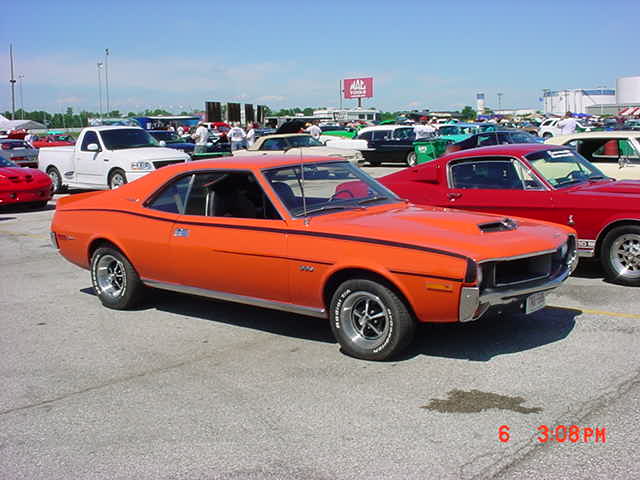 This 70 'BBO was spotted on the Hot Rod Power tour....Thanks to Sean for the pic!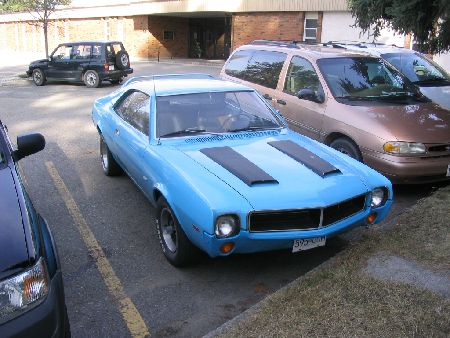 Another nice BBB Mod pkg. car seen on the web.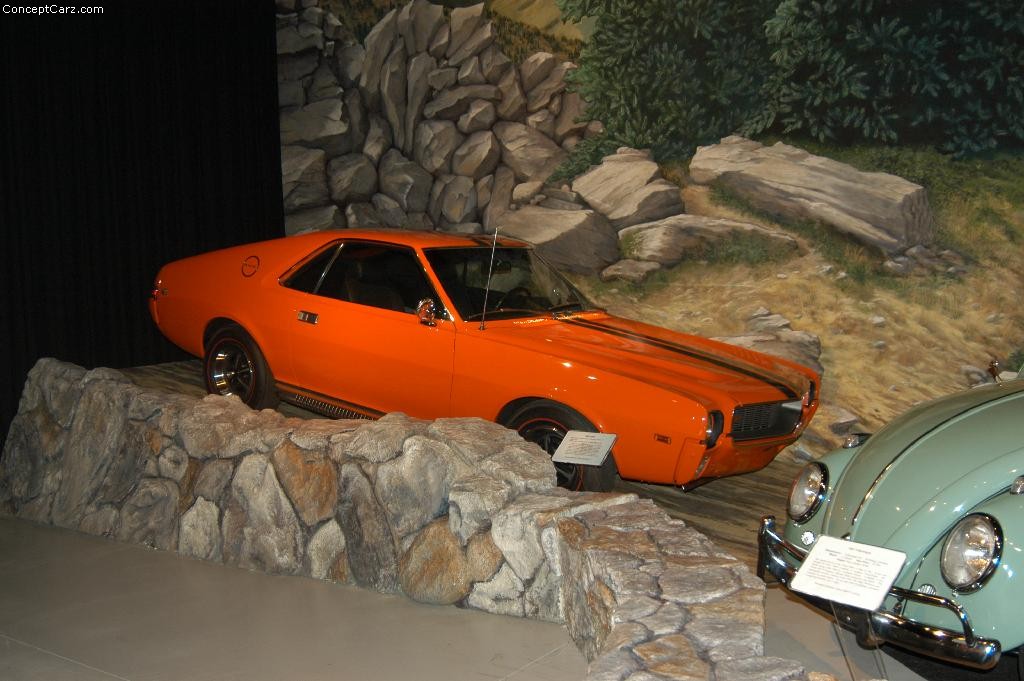 Let's hope this baby gets out of the museum once and a while!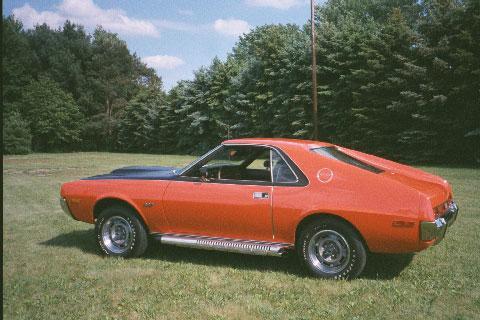 Trendsetter pipes,Shadowmask &"Machine" wheels, Wow!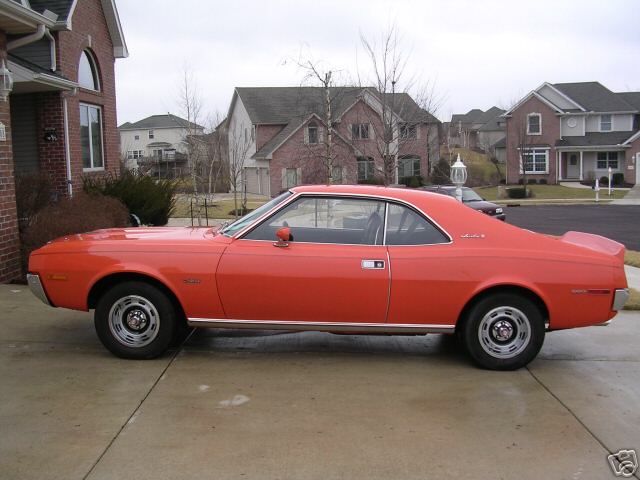 Another rare 70 BBO Jav spotted on ebay.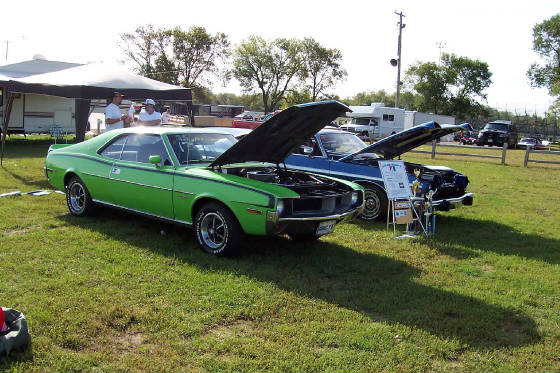 70' BBG Jav's are so rare....how many can be left?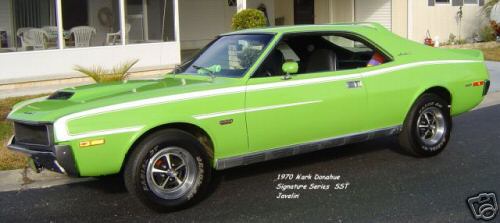 Nice Mark Donohue from ebay.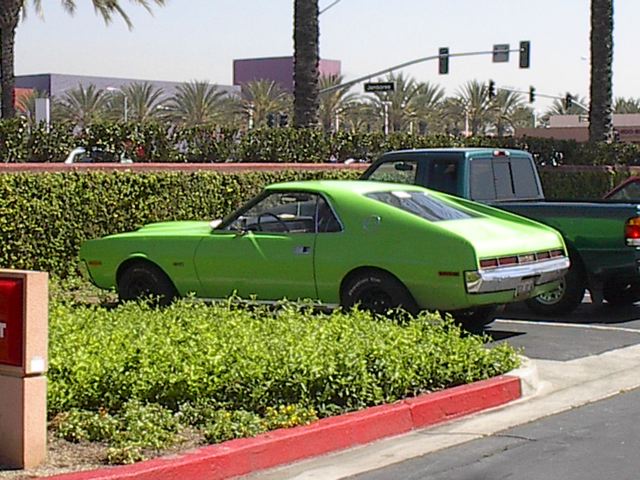 Good to see them out & about!